Captain Eiselstein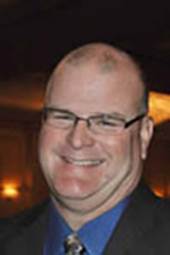 Captain Jim Eiselstein began his law enforcement career in 1981 with the Calcasieu Parish Sheriff's Office in Lake Charles, La. Captain Eiselstein attended the first Correctional Officers state license class in Lake Charles. He was also a Licensed Correctional Officer instructor. He worked for the Calcasieu Parish Sheriff's Office for 7 years.
Captain Eiselstein began work for the Jefferson County Sheriff's Office on August 1, 1989 as a Corrections Officer. He obtained his Peace Officer license in 1991 as well as his Instructor license. In 2002, Captain Eiselstein served as President of the Texas Jail Association (a state organization which provides training for correctional Officers around the State of Texas). Captain Eiselstein retired from the Jefferson County Sheriff's Office on December 31, 2016 with the rank of Major.
Captain Eiselstein holds not only an Instructor License but also a Master Peace Officer and a Master Correctional Officer license.
On April 3, 2017 Captain Eiselstein was hired as a Lieutenant (Asst. Jail Administrator) with the Orange County Sheriff's Office and on March 1, 2019, he was promoted to the rank of Captain (Jail Administrator).
Captain Eiselstein can be contacted at jeiselstein@co.orange.tx.us or at (409) 883-2612.